Manhattan Peotone Fire District Consolidation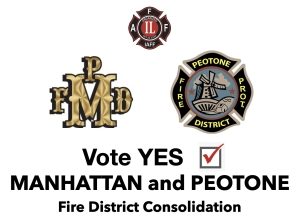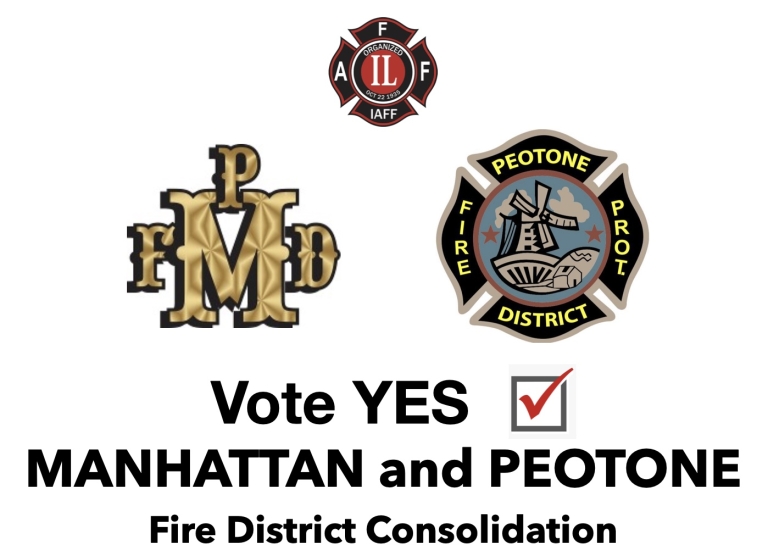 The Manhattan Fire Protection District, with the support of the Peotone Fire Protection District and the Manhattan Professional Firefighters Local 4991 have on the ballot a better, safer and more cost-effective way to provide emergency services to the residents and visitors of both communities.
If consolidation successfully passes it will provide:
Full-time staffing for Peotone community and Manhattan FPD
Lower Fire District relative tax rate
Increase in the levels of service, programs, and response.
Supported by the IChiefs and MABAS Division 19 and Local 4991
If consolidation fails:
No guarantee on staffing
Tax increase to maintain current part-time staffing model
Uncertain future of all emergency services
Diminished level of service, programs, and potential delays in response times.
Please support the referendum.
Matt Olson
District 4 Vice President
Associated Fire Fighters of Illinois
https://www.affi1935.org/wp-content/uploads/2022/10/AFFI-Logo-Official-RedBlackWhite.jpg
792
793
Matthew Hill
https://affi1935.org/wp-content/uploads/2019/03/affi_logo.png
Matthew Hill
2022-10-30 14:20:25
2022-10-30 14:20:25
Manhattan Peotone Fire District Consolidation